Image
ACE extends ISO certificate
ACE Netherlands has recently extended it's ISO Certificate. And from now on ACE Belgium has been ISO 2015: 9001 certified as well!
With the Dutch system as a basis, ACE Belgium has successfully supplemented the system with a number of critical processes related to turnkey projects and project administration.
The international multi-site certificate also contributed to the fact that existing processes were again critically reviewed in detail and tightened where necessary.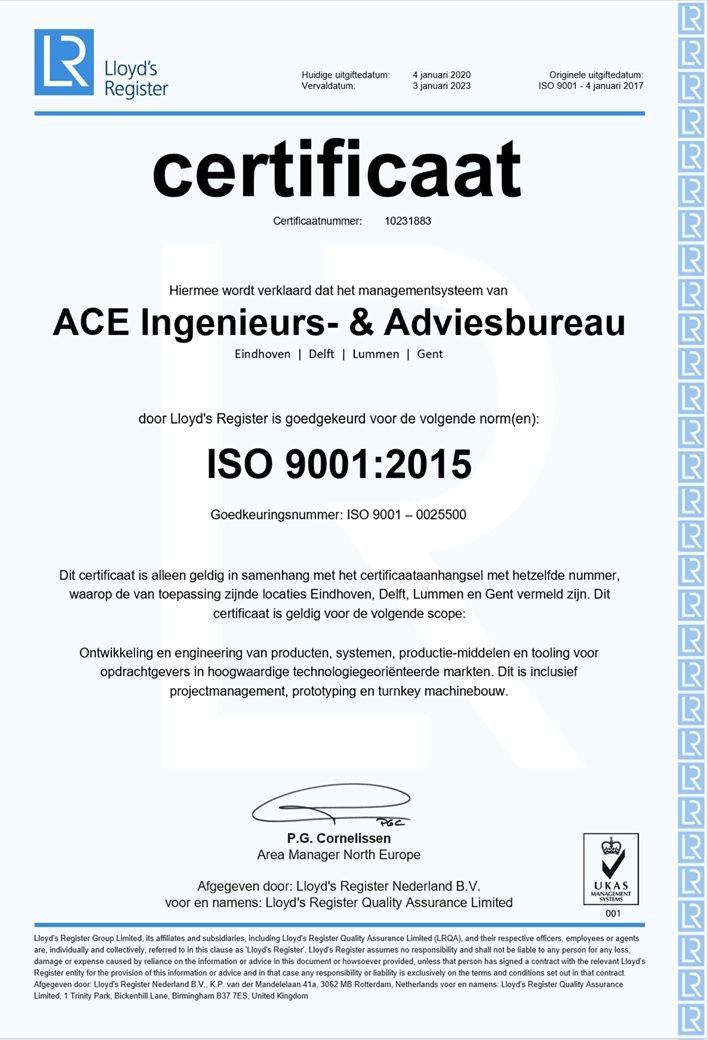 The certification can be considered very successful. Overall, a great result with the milestone that all ACE offices now meet this high standard and that we can thus uniformly share our unambiguous working method to our new clolleagues and any external parties.

Renewal Federgon Quality Mark ACE Belgium
ACE Belgium recently renewed it's quality mark Federgon Certified Membership Project Sourcing. The Federgon quality label is a guide for companies that are going to outsource a project and offers them clear guidelines.
The quality mark from Federgon also offers guarantees for the correct application of the regulations and also underlines ACE's constant striving for optimum quality of its services. Clients can work in complete confidence with the project sourcing agencies that carry the quality label because they have the certainty that the regulations are being applied correctly.