Image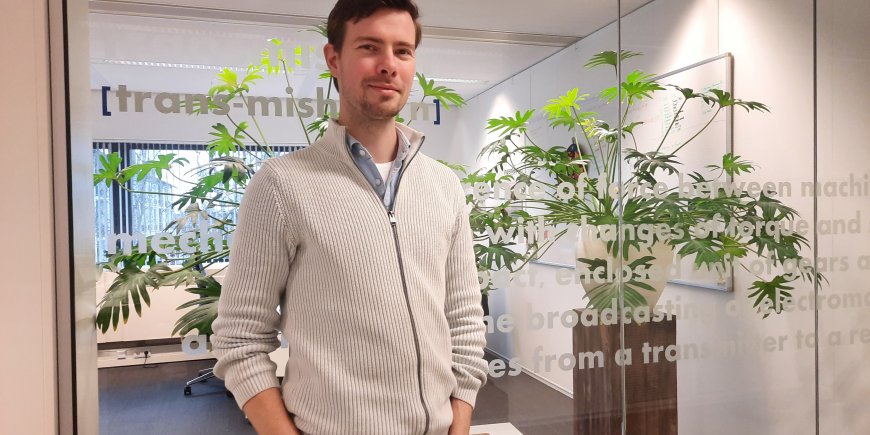 "I was going to be an inventor!"
What is your background as an engineer?
I studied at the Hague University of Applied Sciences in Industrial Product Design. I deliberately chose this school, because their education focuses very strongly on a combination of technology and creativity.
So a conscious choice. Did you actually want to be an engineer as a child?
When I opened the Donald Duck as a child, I really enjoyed the stories it contained. Donald and Dagobert were fantastic and the nephews couldn't stop laughing. But for me, there was one more character that really caught my eye. Willie Carrot. When I saw what he could do with his devices and machines, I was immediately sold, I was going to become an inventor!
Nice and how did your career as an engineer start?
I started at Easy Conveyor as a work planner and then switched to R&D. I found myself in an industry where everyone was using the same solutions. This gave me a huge opportunity to use my creativity to create other technical solutions and thereby gain a commercial advantage over the competition.
"At ACE we develop together as a team!"
"My first project was the FYSIUM cartridge"
How did you come into contact with ACE Eindhoven?

When the company I worked for was taken over, I decided to look elsewhere. I really wanted to get into product development and when I came across a vacancy at ACE I immediately responded. What I found interesting about ACE was the many years of experience they have with product development combined with a strong mechanical engineering base. I came from an environment with only mechanical engineers and I have always experienced this collaboration as pleasant. Still, I wanted to be able to focus more on product design. After my first conversation with Frank Steeghs it was immediately clear that this would fit very well.
What were your first projects at ACE?


 
Gee that's a good question. There have already been many. The first project is the improvement of the FYSIUM cartridge. This is a kind of mini laboratory that is used to keep apples in cold stores longer. I was involved in this project from start to finish. Initially, we worked on this in a team of 3 colleagues. My greatest contributions have come in the form of technical solutions to the defined sub-problems. In the final phases of the design, the elaboration became more my responsibility. The contact with the customer has always been very good. I was able keep close to the team and therefore always kept a close eye on their wishes.
In which direction do you want to develop further?


 
While designing I always try to get the best out of myself. I think it would be great to be able to do this with others as well. Leading a team seems to me to be a good direction for further development.
How can ACE help you with that?


 
ACE offers me a huge variety of assignments and colleagues with which we always come to a suitable solution together. In this collaboration there are always opportunities to develop in this leadership and that is something that comes out very strongly at ACE. We do it together with the team!