Image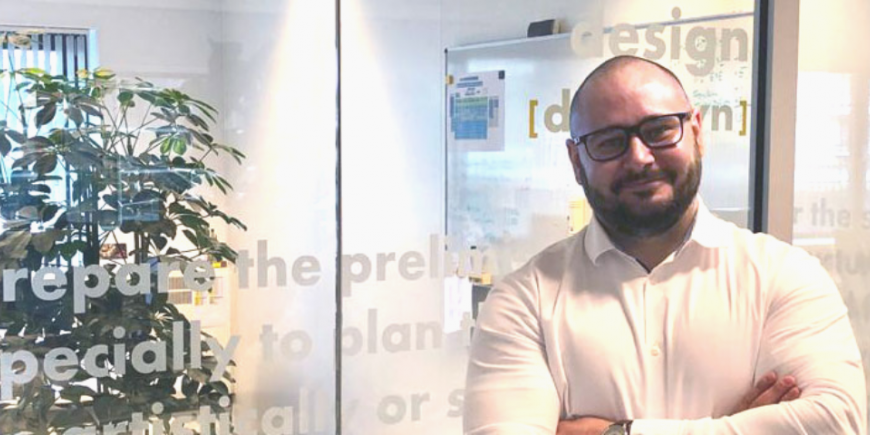 career story Krzysztof Gapinski Eindhoven
EXPANDING MY HORIZON FROM POLAND TO THE NETHERLANDS
I came to The Netherlands from Poland in 2010. I got my Master's Degree in Poland and from my third year at school I was also working as a mechanical designer.
This mainly concerned sheet metal projects. After finishing my studies I started working as a technical advisor for a company specialised in total conveyor belt solutions. During this time I had a lot of contact with the companies customers to discuss specifications and to gather input to prepare offers. I assisted also in business development and customer relations management.
When the crisis also hit in Poland I needed to find a new job and I decided to broaden my horizon and started looking outside of Poland. This brought me to the Eindhoven region, where I started working at DAF as a technician performing support during the truck assembly and also quality checks on incoming products.
Focusing on my engineering skills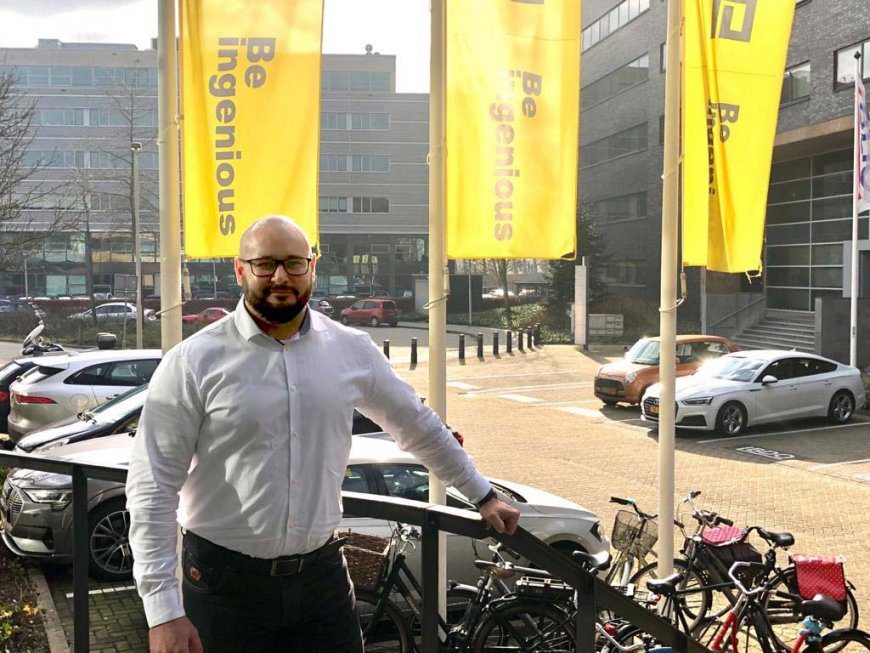 I appreciated the opportunity but as a true designer I started to look for an opportunity to work as a designer. That is how I met ACE and I had my first interview with Joep, one of the managers at ACE's business unit High Tech systems. I had a real good feeling after meeting with Joep and within 3 days I met with him again to sign my contract!
I started working as a mechanical designer on small projects, after 1.5 year I went to work on-site of one of the ACE's customers. At first I started working on the documentation. This was not challenging for me, but it was a good starting point to get to know people and processes. After two months I got the opportunity to start working on a new module for one of their products.
Working in a team and making connections with the field
A lot of engineers that I worked with initially thought they got to design a large part of the machine, but it was rather the opposite. Teamwork was important as everyone was working on a particular smaller part of the machine. Working for a big company is like that. The good part of it is that you get to know a lot of people and learn from their way of working.
At one point the machine that I was working on was experiencing performance/lifetime issues. I spent a year on research and second year on documentation. During this time I had a lot of contact with people from different departments. I travelled to get a hands-on feeling for the issues in the field. That is very helpful, seeing the machines on operational sites instead of clean-room situations. These travels took me to customer sites in Singapore and Korea. It was very interesting to talk to the people in person instead of via email. This would be my advice to all engineers: "be open to travel and experience your work on customer sites."
Starting up my own team of engineers at ACE Eindhoven
After 5 years of working on ACE's customer site, I got the opportunity to start up a small team working for the same customer but in our ACE office in Eindhoven. I had already some experience in leading team members. In a short amount of time, we were able to convince our customer to outsource more challenging projects and to design larger modules of the machine for our engineers at ACE office. One of the biggest challenges was to fit all required parts in already specified volume including restricted conditions concerning the height of the assembly because of the transportation.
Valuing cultural differences
Working for almost 10 years in The Netherlands now I have come to value the cultural differences between Poland and The Netherlands. I got to appreciate the advantages of the directness of Dutch people and I like that hierarchy is not as important here. We call each other on first-name basis which makes the working atmosphere less formal. In The Netherlands, we tend to have more time working on a project. I always try to make use of this time to try to improve the quality of my work.
In Poland, there is more connection between the designer and the production site, which makes it easier to understand the implication of your design decisions. This advantage helps not only for the experienced engineers but especially for the new employees.
ACE provided me with Dutch language courses and also effective communication training. Furthermore, I developed my management skills through several trainings and I took some technical courses that are important in my line of work.
Last year I got promoted to project leader after a good review in which I scored high on management skills. I aim to focus on maintaining the level of quality in my work and grow from this. The ACE team in Eindhoven is multi-cultural, which I like. Dutch engineers work together with Portuguese, Polish, Indian, Italian and Greek engineers This is especially fun during the social activities that ACE hosts, like the summer barbecue last year!
Looking for a new challenge?
Check out our vacancies now and apply online today! Our team will be happy to help you discover your possibilities at ACE development & engineering.