Image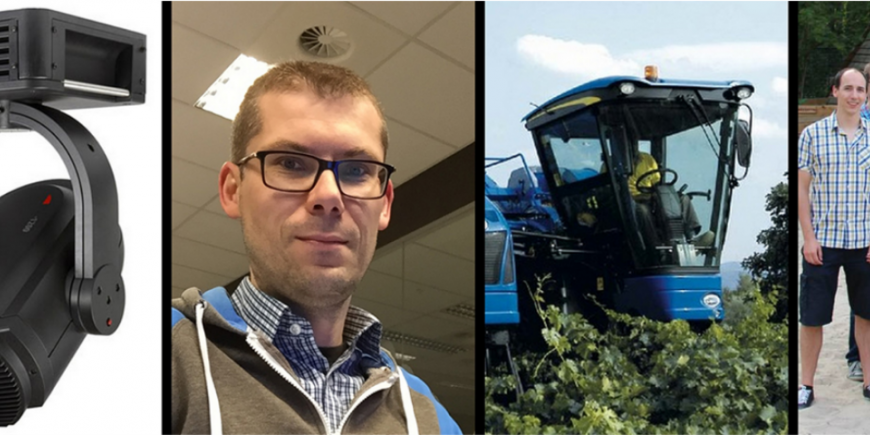 Career story Nico Deprez Gent
It is 7:30 am when Nico Deprez (37), Mechanical Design Engineer at ACE (Ghent), gets behind his computer in Kortrijk. "Most of them start around 8 am, but 7:30 am is more convenient for me because of traffic jams," Nico starts practically. While enjoying a cup of coffee, Nico starts his working day by getting rid of his e-mails. "Barco, the company where I am currently working on a project, has offices in China and America from which, for example, some e-mails came in during the night. It may also be that a meeting or team meeting is planned. If this is not the case, you will continue with your task within the current project. "Nico's task consists of designing or drawing out a certain part of a machine so that others can put it together. "Do you know those Ikea drawings?" Asks Nico. "Actually, I make such a construction drawing so that others can assemble a product correctly."
Creative and variation
Drawing is not done with pencil and paper, but with specific software. "We use Creo for this, a 3D CAD drawing program. It is a program that can be used in many ways, you can build a drawing in different ways. I like that I get to know the different working methods because I work for different clients. I sometimes come across ways that do not work optimally. I can take this knowledge and experience with me to the next assignment."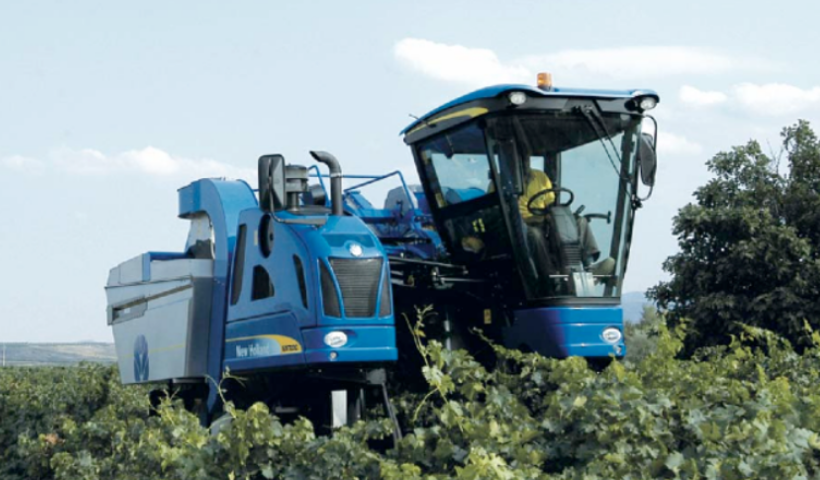 In addition to the different methods, project-based work also entails variation in the nature of the assignment. "My first workplace was at a company in France that is a supplier of tractor cabs. I had to draw a cabin based on a graphic design. "Nico explains that it often happens that a graphic design agency comes up with a visual design of a product and asks him to approach this design as closely as possible. "This doesn't always work. Sometimes it is impracticable, technically impracticable or simply too expensive. They haven't thought about that at all at that graphics agency. "
Own contribution
During his time at Mutoh, Nico worked with a team on large format printers. No home-garden-and-kitchen printers, but printers that can print huge panels and textiles. Nico's task was to optimize the hanging system - the part through which the paper or textile passes. "This assignment is an example of a project where there is less space to put in something of yourself. We were redeveloping an existing product here. As a result, you have to make fewer choices and it is more a matter of execution. I personally find this less challenging. '
An earlier project at Barco in the large video walls department presented more of a challenge. "It was a very nice project. We got a question from a company that is researching how a product should be on their shelves. To find out, they wanted a "cave" in which you could virtually walk around in their store with 3D glasses. We were asked to design that "cave" in the available space. "Nico says that you have a laundry list with things to take into account. "In Creo you therefore first draw the space with everything in it that is important for your further design. Think of walls, doors, height of the ceiling, etc. "The space where the screens have to be placed is one thing, but you also have to take the delivery address of the product into account. "Sometimes it has to be taken by plane to Brazil. So with your design you have to ask yourself whether the format can still be transported. You have to be able to get it on the spot. '
Gifts and hand-me-downs
Although Nico has a varied job by always being part of a different project team, it sometimes also makes him feel like he is not part of the organization. "The corporate culture differs very much per client," says Nico. "At one company you get the best materials to work with, at the other you get the hand-me-downs. Some companies only give a gift to their own staff during the holidays, others also involve the consultants. It happens that I am not invited to certain meetings because this is only for my own employees. This sometimes gives the feeling that you are an outsider. "Nico makes it clear that in general you are involved in the organization.
In addition, ACE regularly organizes activities such as rafting or karting that contribute to the team spirit. Working on a project basis does not necessarily mean that you are somewhere else every six months. For example, some projects last 2 years or longer or there are several consecutive projects with the same client. "For example, I have now worked at Barco for about 6 years in total," Nico explains. 'This is nice somewhere, because you already know a number of people who know what you can do. The relationship of trust is already there and you don't have to prove yourself completely again. "
There are different phases in all projects that Nico does. He spends most of his time designing in Creo, but there comes a time when a prototype will be made. "This is when we start putting my designs together and any errors are discovered. Because sometimes it is not evident on the computer whether something works or not. Especially with moving parts. Practice must show this. "It is the supreme moment where everything comes together. Putting things together or especially taking things apart is how his fascination with technology once expressed. "I used to take everything apart to see how something works. Disassembly may well be the basis of assembly. You learn so much from that. "
This story was written in March 2016 by Carrièreverhalen.nl
LOOKING FOR A NEW CHALLENGE?
Check out our vacancies now and apply online today! Our team will be happy to help you discover your possibilities at ACE development & engineering.