The technical side
FYSIUM® offers a widely available 1-MCP solution that benefits both packers and consumers.
FYSIUM® is an in situ generation system in which 1-MCP is produced on site guaranteeing delivery of the right dose at the right time.
Ethylene is a small molecule that triggers the ageing process in fruit when it finds a free ethylene receptor (a protein embedded in the membrane of the fruit cells).
1-MCP takes the place of ethylene on the ethylene receptor. But it does not trigger the subsequent biochemical signalling cascade, thus delaying the fruit's ripening. The end result is a longer sales window for high-quality produce. And customers around the world get the best quality, when they want it, for the right price.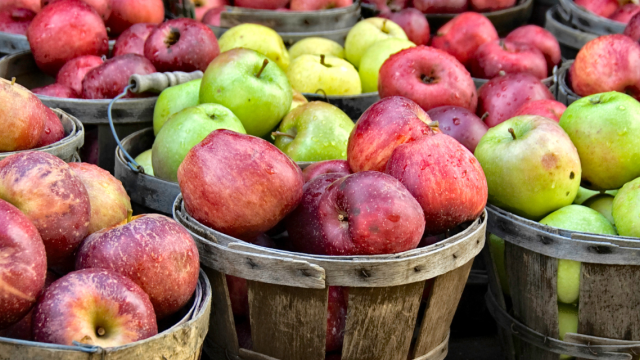 Fysium®: gas generator voor conservering van appels
fijn dosering van vloeistoffen die reageren tot een conserveringsmiddel gas
How do you make 500 tonnes of apples last longer? Janssen PMP asked ACE development & engineering to create a portable translation of a complex laboratory setup. FYSIUM® is a total concept consisting of disposable cartridges containing various liquids and a generator that converts these liquids into a gas.
What are the benefits for individuals?
Firmer fruit
Preferred texture
Less greasiness of the skin
Better acid-sugar ratio
Much juicier
Knowledge and experience
"ACE has been a true partner for Janssen PMP in creating an innovative and complex new technology, for the development of our business. Achieving this required close collaboration and full integration of end-user requirements. We see ACE's input as a critical element in our success and are now planning future product developments. It was a pleasure to work with ACE throughout the process, they bring true professionalism, innovative concepts and solutions, attention to detail and broad knowledge and experience."
Martyn Barker
Director R&D - Janssen PMP